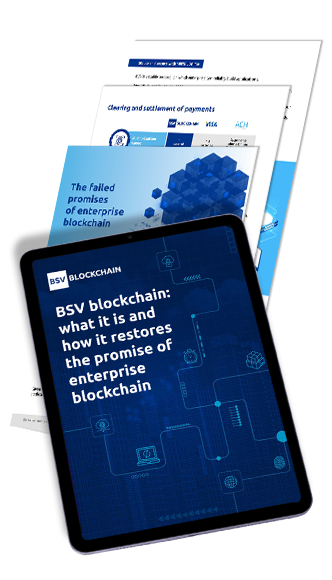 eBook: Restoring the promise of enterprise blockchain
Are you struggling to choose between scalability, security and decentralisation for your organisation's blockchain implementation?
The BSV blockchain is proof that the 'blockchain trilemma' is a misunderstanding!
Blockchain technology was designed to equip entities to integrate with the data economy through a distributed, secure, scalable and stable infrastructure.
But present implementations of the technology have led us further away from this goal, with competing protocols, fragmented implementations and the creations of more not fewer, data silos.
Download our eBook on how the BSV blockchain restores the promise of enterprise blockchain to ensure your organisation gets the 'real' blockchain deal!
Complete this form to receive your free copy of the eBook: